COCO Lighting on Specifiedby
We are pleased to be able to showcase our existing range of products alongside our newly developed Bio-Luminaire antimicrobial range on the ever-growing specifiedby portal www.specifiedby.com. This enables us to showcase our brand, products, news to over 65,000 Architects, contractors and specifiers looking for solutions every month.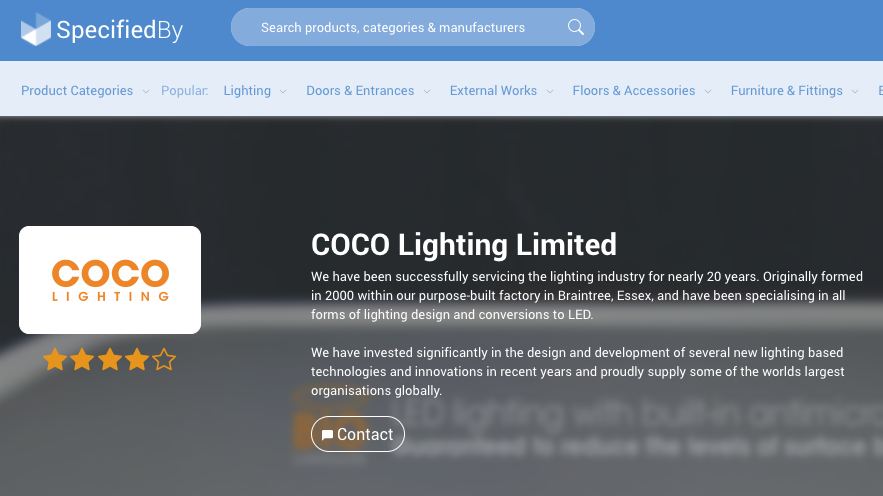 SpecifiedBy was built by specifiers to provide the fastest, simplest way to find, research & compare products during the research process - their unique, market-leading tools will help improve visibility of our products and provide all the information, including 3D CAD files, specification sheets, LDT files and more.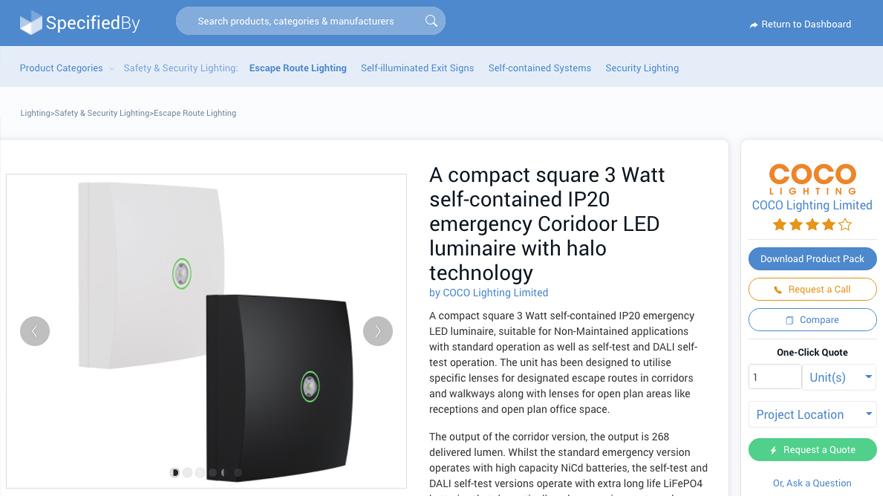 We look forward to adding new products to the site over time and look forward to providing information to the enquires and leads we receive through the site.