NO STOPPING KATE!
Well, nothing is stopping Kate in our design department here at COCO! Since completing her CSWP–Mechanical Design certificate in Solidworks, Kate has now achieved a 100% pass rate in the CSWA-Professional exam.
This ensures Kate uses the software to its full ability to help our customers in the engineering of their new and existing lighting solutions.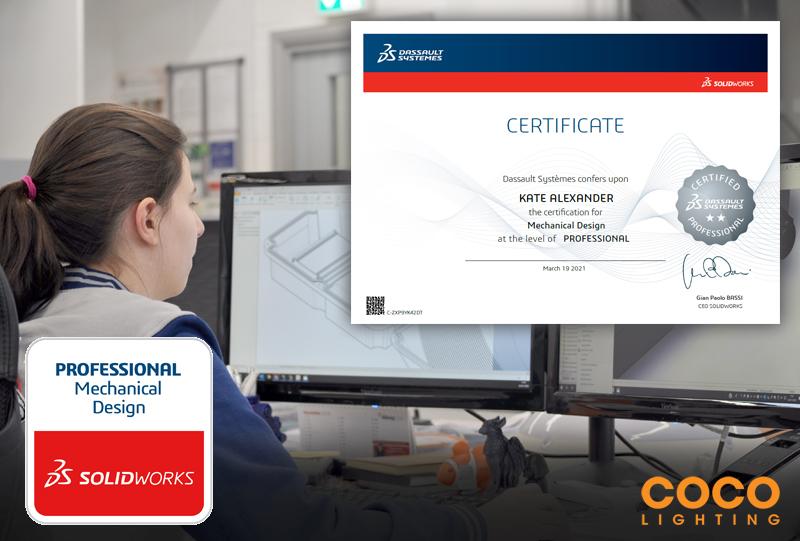 The exam that takes over 3hrs covers a wide variety of engineering principles from mass property analysis, moving part collision and interference detection. Well done, Kate, in not only passing the exam but with a 100% pass rate as well.
To find out more about how the design team here at COCO can help with your product lighting design requirements, click here.