Photometric Testing
LIA LABORATORY CERTIFIED
Our photometry testing service is certified by the LIA (Lighting Industry Association) Laboratory Certified approval scheme and confirms that we have successfully completed all stages of the LIA Laboratory's certification scheme of far-field goniometer measurements. The key objective of this scheme is to provide assurance on the validity of the photometric data provided in describing the performance of lighting products.



LIA Lab Certification here and our certificate here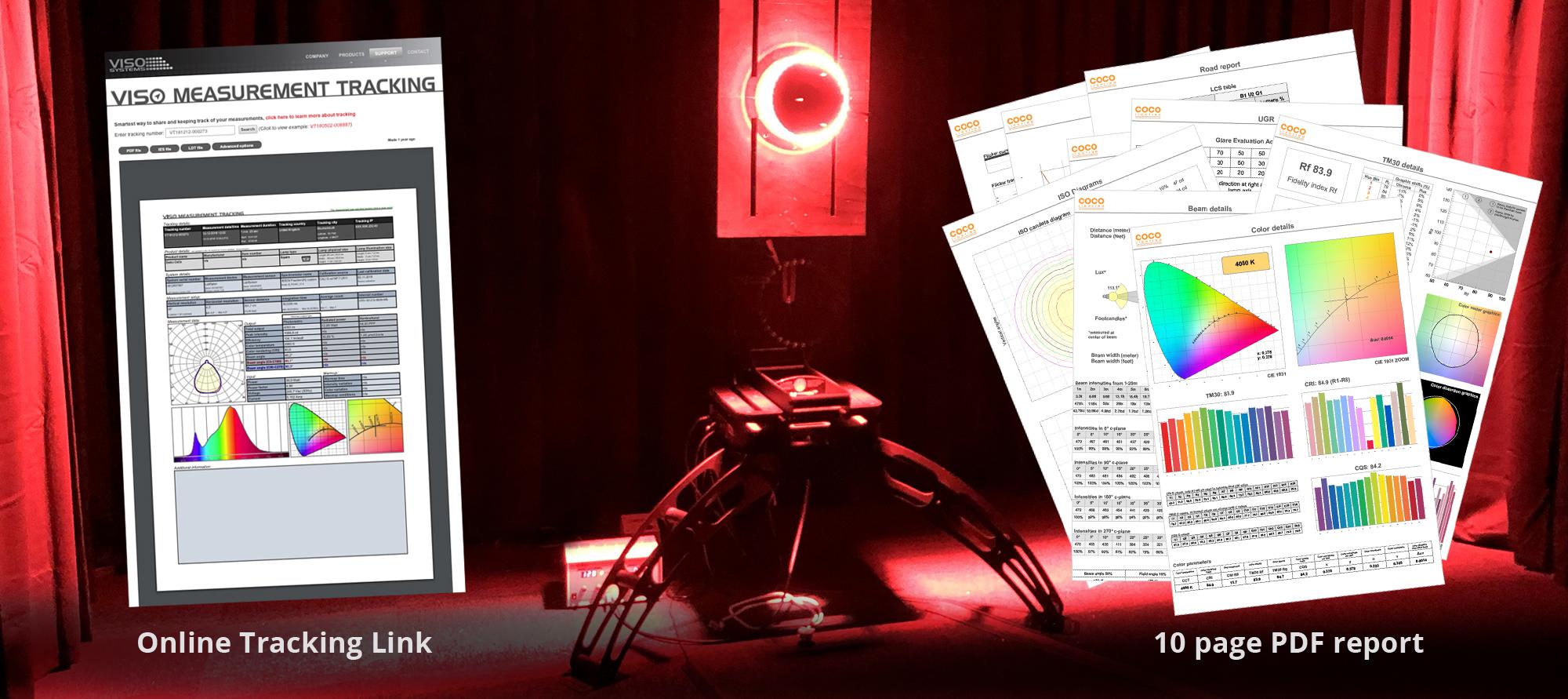 A thorough inspection of our Laboratory has been carried out to verify the adequate of our photometric equipment, documentation and the technical competence of all the staff here at Coco Lighting. We expertly carry out your photometric measurements using our far-field Goniophotometer which covers, Lumen Output, Peak Candela, Colour Temperature, CRI, CQS, Beam Angle, Flicker, Power and more.
Benefits of photometrically tested products
Evidence to prove your luminaire is meeting its benefits and requirements:
Whether you are a manufacturer or importer of lighting products you need an objective measurement to ensure your product meets all the requirements and standards, we are able to help in providing you with this information from our photometric testing.
Testing the quality of light:
Our light quality tests allow us to evaluate your luminaire against the dangerous exposure levels of lamps and lights in accordance to UNE EN 62471 and the Directive (2006/25 / CE) of Artificial Optical Radiation Hazard, in addition to flicker.
Detailed reports:
You will receive a detailed 10-page PDF report containing clear and concise information to share with your customers. This will show Lumen Output, Peak Candela, Colour Temperature, CRI, CQS, Beam Angle, Flicker, Power and more.

Providing supporting documentation:
Ensuring your product performs as it does not only provides evidence to your customer that you provide accurate and up to date information on your products but also shows that as a company you care about quality.
Once your product testing has been completed you will be provided a report of your luminaires performance. This 10 page PDF report also comes with its own embedded 'Real-time-tracking link' providing access to the original.LDT, IES and .XLS files created on the day of testing.
We use the latest equipment from the renowned Viso Systems enabling us to fully measure any light source quickly in one or more C-planes. Simply by measuring the beam angle, lumen, CRI, colour temperature, lumen per watt and flicker. Our system is comprised of a full spectra spectrometry sensor and a built-in 70K/sec sample power analyser in order to give our customers a truly professional light measurement.

For more information about our Photometric services please get in touch.